Some of the following is a cross posting from RMWeb so some may have read it!!
Well, a little background to start! In 2002 i had my first trip to Oz part of the time I spent in Melbourne and did a few railway bits and pieces, well i was suitably impress with the old GM's still kicking around the broad gauge gave me the impetus to think about a small model. Well, at the time there was not much on the market and so eventually it died a slow death. About two years ago i started trawling the internet to see what I could cobble together from various other rtr items and came across a couple of new Australian manufactures planning the models I was after! thankfully most were planned well into the future!
Last year I made my second visit to the other side of the world, again spending time around Melbourne and infact managing to get round the main depot and take numerous pictures (some of which can be seen here). Earlier this year plans started to formulate with some of the models due this year. A trip to the EM do at Bracknell operating Tim Easters layout made a chance contact with Ian Hunter who is by chance creating a model based on similar prototype, Ian has supplied me with numerous plans and information which will be invaluable! After toying with various ideas, I eventually decided (for ease!!) to plump for EM gauge but with correct sleepers and spacing for 3.5mm-1' scale representing 5'3" broad gauge.
Well, I have been busy since the above post made it on RMweb, with some A class loco's currently winging there way around the world has given me a bit of a kick to get something done!
I have managed to finish the track on board 1 (the test bed!! once i have done this it might expand to a few more boards!!).
Overview: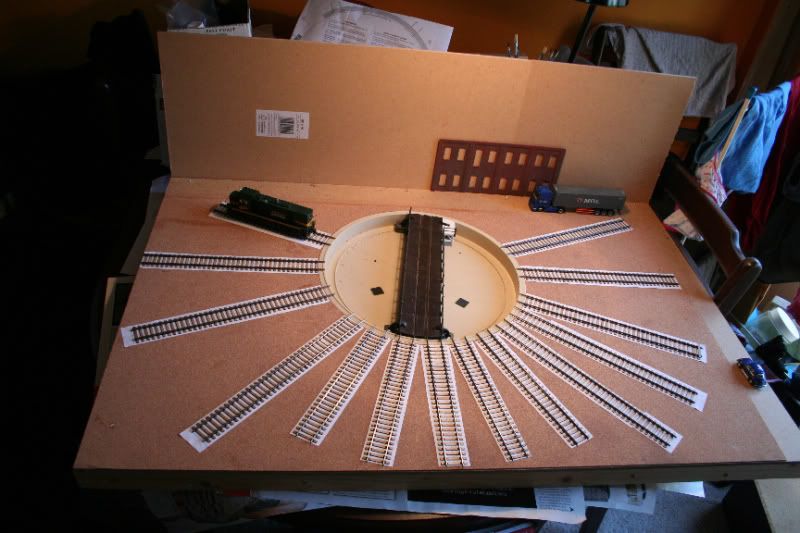 T374: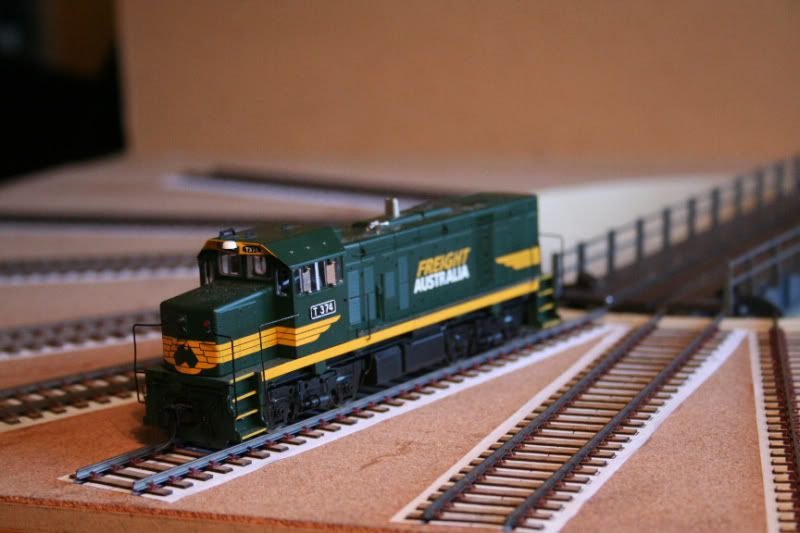 T374: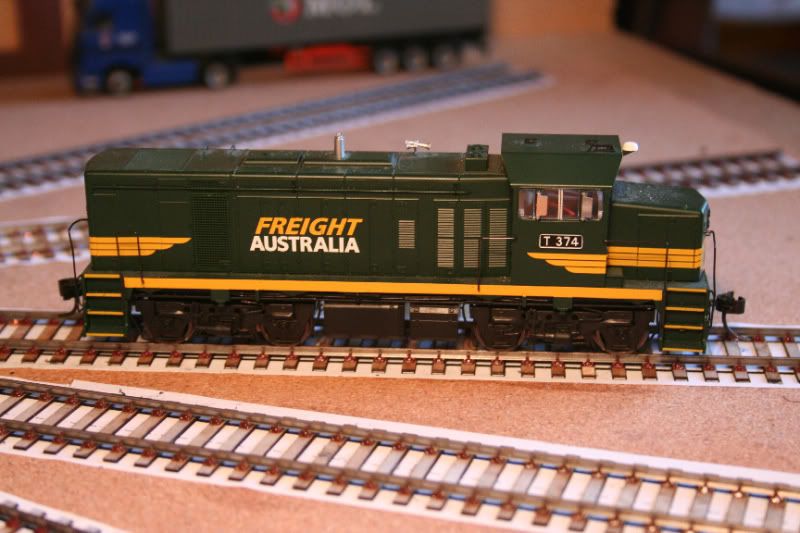 Apologies for all the phots being of T374, its the only loco iI have for the layout at the mo, but the fleet will soon expand!
Track Comparison: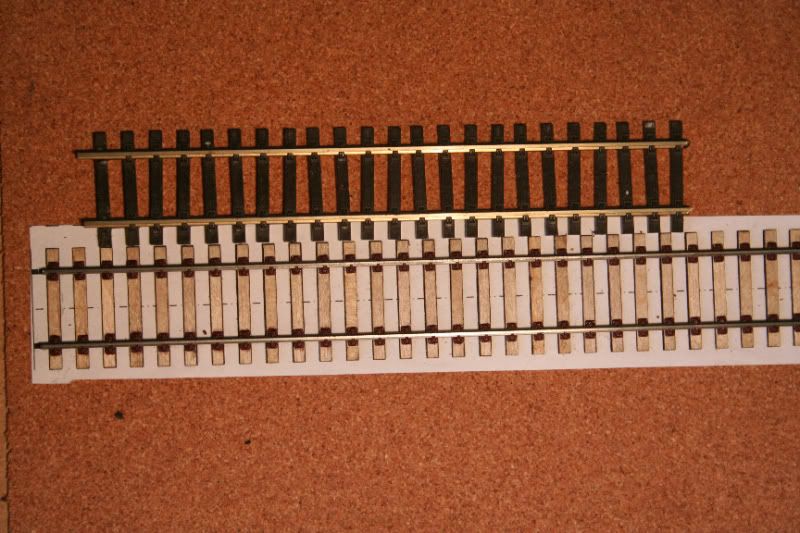 Thought i'd lay a piece of standard Peco track along side the broad gauge so people can get an idea of what the track is like!
Cheers.