For those who do not know Wencombe from another place let me describe it to you. It is roughly based on Cyril Freezer's Yarlington Junction in his book"The Model Railway Design Manual". Wencombe differs in having a much smaller single road shed and it has lost a couple of sidings (one in the Goods Yard and one at the Dairy). The layout has taken just nearly 3 years to date and is in
a spare bedroom measuring 11ft 9ins. x 9ft although the width of the layout is only 8ft due to a chimney breast.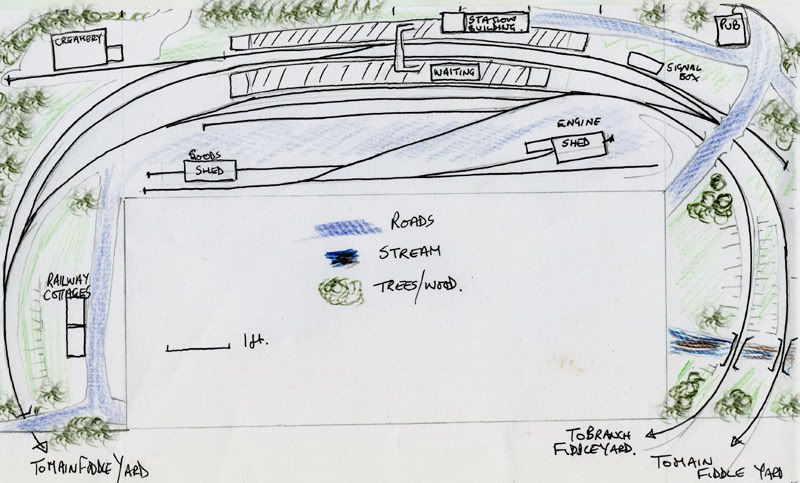 As you can see it is a branch of a branch.
The fictitious history of the Branch;
In the 1850's the local landowners of the South Hams area of Devon gave their support to to line form Torquay to Kingsbridge via Churston (change for Brixham), Dartmouth. It was hoped that the line would then continue back to the mainline near Plymouth. However the cost of building the line meant that it never got further than Kingsbridge This of course allows me to run a variation of the Kingswear branch timetable.. However a line was built from Wencombe down to Slapton allowing this area to develop as a tourist destination. As Dartmouth now had a direct connection to the mainline the line to Kingswear was never built. This branch to Slapton was strengthened during the 2nd World War to allow easier access to the beaches between Slapton and Torcross which were being used for practising the D-Day landings. The layout is set in 1958- the early1960's allowing Hydraulics as well as steam on the line as well as early DMU's.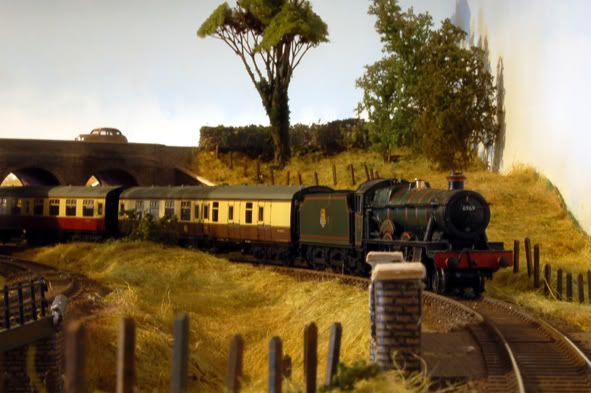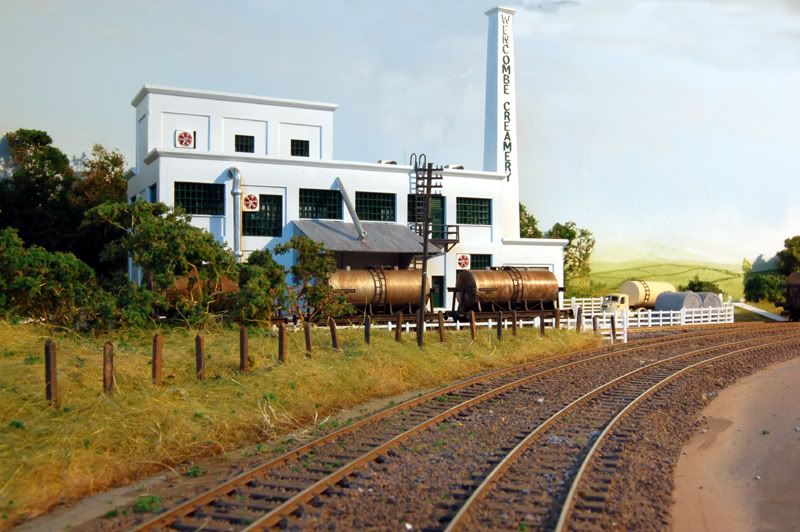 I 've attached some pix (not sure whether they were on the other place).