The last diagram ventilated vans BR produced in the early 1960's
This batch of 9 for Mostyn feature all the usual gubbins.
Buffers from LMS courtesy of Prof Franks
The brake etches are Ambis ones
Coupling hook assembled from Exactoscale hooks and instanters, the chain links being homebrew.
They run on Exactoscale wheels.
Axleboxes come from Ambis, 51L and Exactoscale.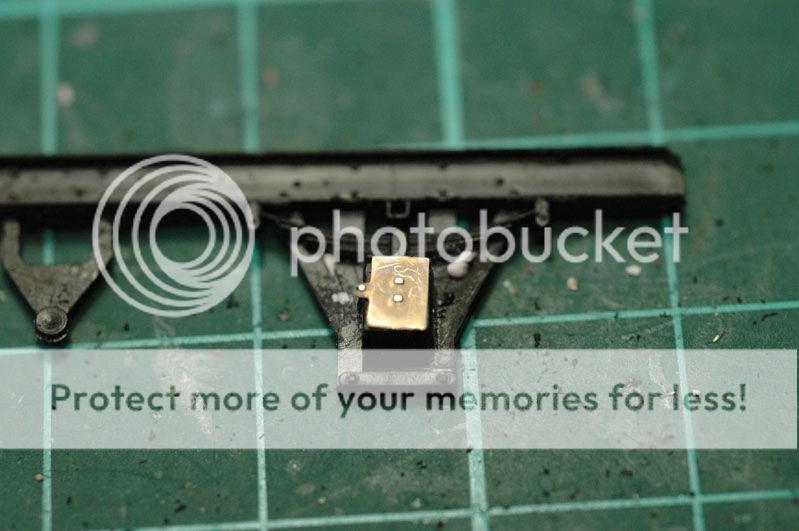 An Ambis axlebox etch - useful wee beasties...
The above show the process of getting the brake vees and such sorted.
Sorry but the nickel silver Ambis ones look better
LMS buffers - simply the best around.
Some images of vans in progress with wee variations showing.
More to come soon