Hi,
Another batch of parcels stock was finished earlier this year based on the excellent Masterclass Models kit by Chris Higgs.
A few of the ends, note that some vehicles were fitted with scalloped dome ventilators whereas most seemed to have shell ventilators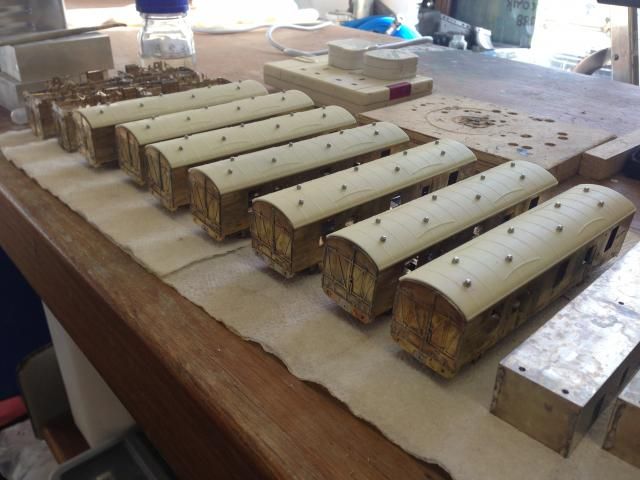 The complete build totalled nine vehicles. At the right hand end you can see the nickel-silver fold-up interior detail 'box'
A comparison of underframes. The one on the left has advanced a bit further having had the through steam pipe added. The one on the right, like a good proportion by the end of the 1970s, has had the footboards removed.
Questions welcome.
Cheers,
Richard