Hi,
It is really much too cold to venture out to our clubrooms and do some modelling so I'm compensating by preparing some notes on future projects. You just cannot have too much parcels stock and so my thoughts have drifted to the BR-built fish vans and their later use for parcels and other traffic.
Prototype inspiration?
Courtesy of John Dixon, here's 25.290 at Saltney in November 1979 with three ex-Fish vans in tow:-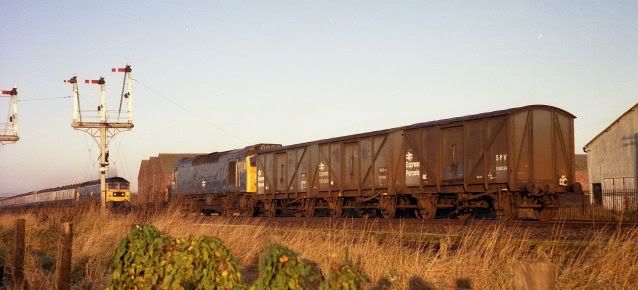 and a photograph from David Goodwin's collection (which I have used before on Fred) showing a van in probable departmental use:-

For Mostyn the first job is to check out what was built and then what survived until our time-setting of mid-1977.
More to follow.
Cheers,
Richard