Hi,
I haven't done any stock modelling in O Gauge for a while and, buoyed up by a enjoyable exhibition with Johnstown Road at Chatham recently, thought I would tackle a the GWR Hydra kit by Connoisseur Models (and do a load for it).
These are the instructions - well-written and containing some useful hints on soldering techniques:-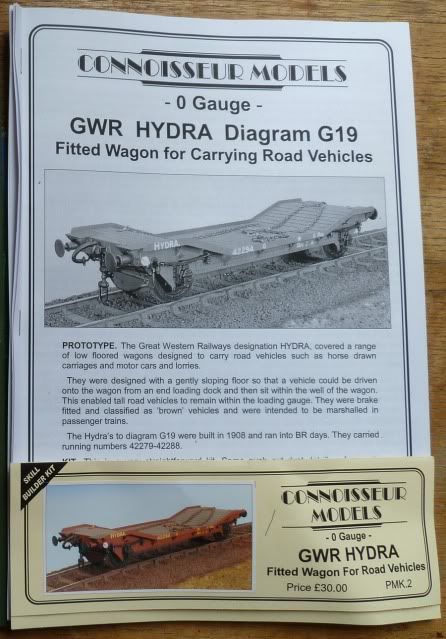 This is what you get in the kit (apart from the Slater's wheelsets which you buy separately). There are some spares of the key whitemetal components in case you damage them:-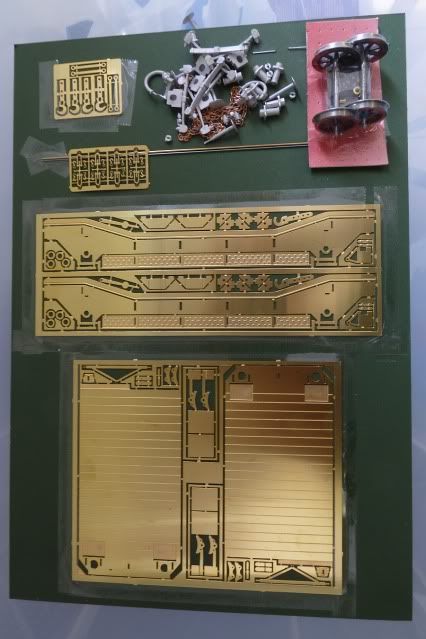 Some essential reading material:-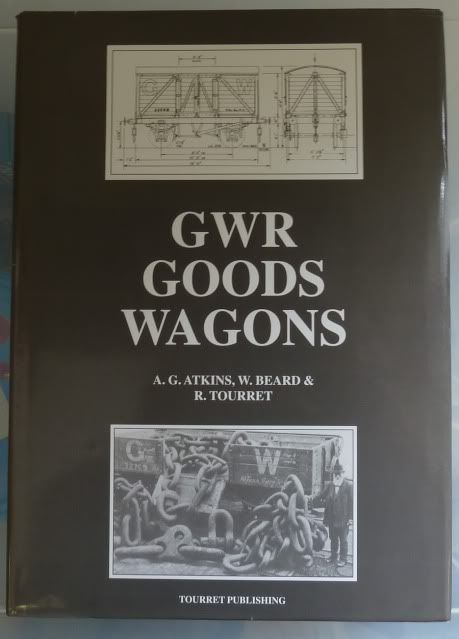 The clarity of the instructions is such that it's not worth adding to them - this kit represents useful soldering practice and there is nothing beyond the reach of a reasonably competent modeller. Individual components fit well, minor fettling is suggested in the instructions. Note that, being a t**l, I originally fitted incorrect spoked wagon wheels whereas the instructions clearly call for Mansell carriage wheels - correcting this error has been the most difficult part of the job so far. The completed kit sat in primer:-
A view from above - the additional coverplates on the wagon planking are not part of the kit but are easily made from scrap brass sheet:-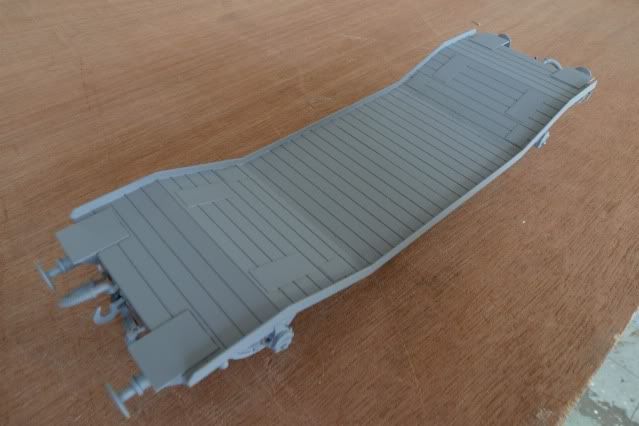 A potential load (a Duncan's Models horse-drawn trailer):-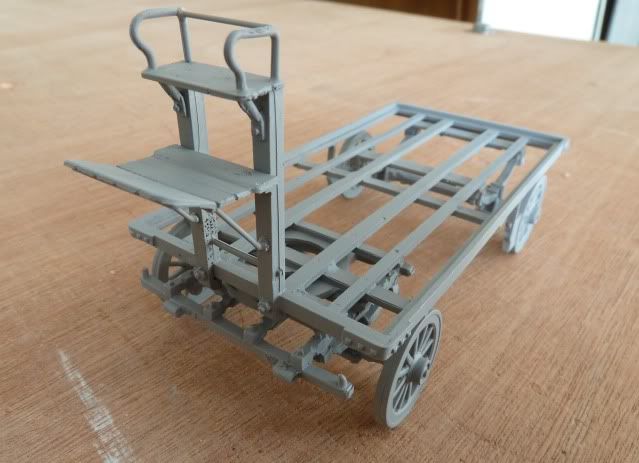 Load and wagon come together:-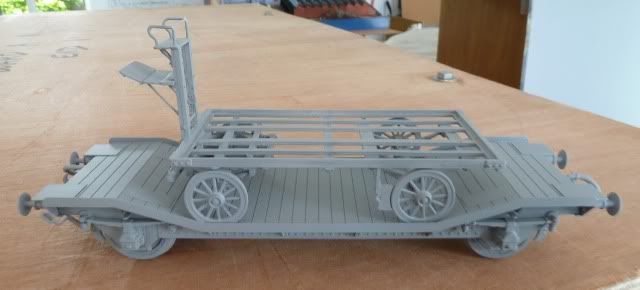 Hope this is of interest. More to come..........
Cheers,
Richard